Cost of Orthodontic Treatment
Many people fear going to the orthodontist the fear that the cost of orthodontic treatment will be out of their ability to pay. Fear not; we accept multiple insurances and have multiple financing options to make the cost of orthodontic treatment affordable. See below to see how we can make orthodontics affordable for you and your family. 
For those that qualify, we offer no down payment on your orthodontic treatment. We also try to keep your monthly payment under $99, because we want to make your treatment super affordable! 
That's right! We offer various ways to finance your treatment. We offer very competitive pay in full discount, accepting all major credit cars and flex spending/HSA programs. For those wanting financing, we offer both outside financing and in-house zero percent interest financing.
Individualized Treatment Costs
As Low as $1995
The cost of braces is as individual as the person that wears them. During your initial complimentary exam, Dr. Keith will evaluate the teeth and the bite and determine the complexity of the case. It is this complexity that will determine your ultimate cost. We have costs for Teen and Adult Treatment as low as $1995!
Outside Financing With CareCredit
CareCredit is also a fantastic option for both orthodontic and dental work. CareCredit gives you the ability to wipe out your down payment, and stretch your monthly payments out to 60 months, drastically reducing your monthly payment!
Ready to schedule? Contact us today! Click here.
Teachers
Military
Healthcare Workers (Medical, Dental, etc)
Firemen / Police
Major Companies: Bosch, Boeing, Volvo
Multiple Family Members in Treatment
If your insurance covers orthodontic treatment, you will receive the benefit of reduced personal costs. Many insurance policies have a lifetime orthodontic benefit that is distinct from regular dental insurance. Remember that insurance policies vary, and we will review your insurance to determine the appropriate course of action. Prior to the initial exam, we will pre-qualify you. Once treatment has started, we will file all of your claims as a courtesy to you.
To help us pre-approve your orthodontic insurance benefit, please complete the insurance questions on our questionnaire. We will have this information available for you during your complimentary exam.
If you have any questions regarding your insurance coverage or financial arrangements, please contact our financial coordinator at 843-273-9485.
We accept all major insurances! 
3 Amazing Locations in Charleston, Summerville and Goose Creek
We are committed to providing the highest quality of comprehensive dentistry possible. Your oral health, smile and comfort are our top priorities. Call today to make your appointment with one of our experienced dentists and learn more about dental care.
216 Myers Rd
Summerville, SC 29445 
Tuesday
8:00 AM – 5:00 PM
Wednesday
8:00 AM – 5:00 PM
Thursday
8:00 AM – 5:00 PM
953 Orangeburg Rd, Suite A
Summerville, SC 29483 
Tuesday
7:00 AM – 2:00 PM
Wednesday
12:00 PM – 7:00 PM
Thursday
8:00 AM – 5:00 PM
8626 Dorchester Rd, Suite 102
North Charleston, SC 29420
Tuesday
8:00 AM – 5:00 PM
Wednesday
7:00 AM – 4:00 PM
Thursday
7:00 AM – 4:00 PM
Acuity Dental and Orthodontics accepts all insurance and has flexible payment options for cash-paying patients. Be sure to ask us about our Acuity Dental Plan Program, Whitening for Life Program and Patient Rewards Hub.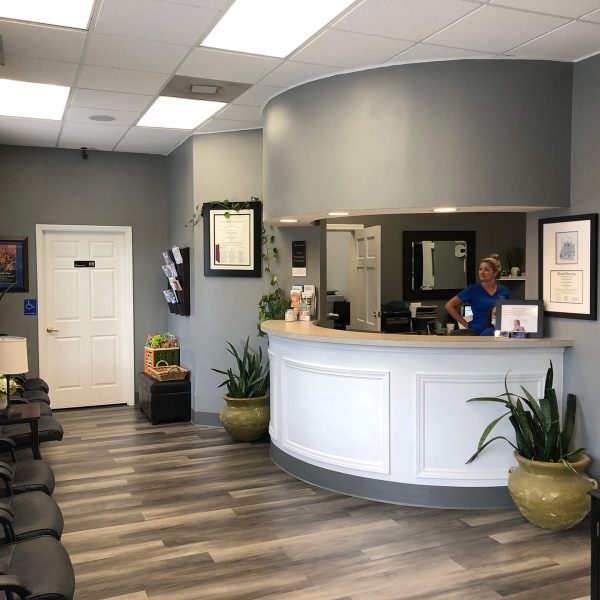 The Proof is in Our Patients
We LOVE Acuity! We have been using them for 6 years now between our three children and ourselves. All of the staff is amazing however Courtney is my children's favorite!! Thank y'all for all you do!
I love the friendly atmosphere the faculty is absolutely outstanding. When I enter this place on Myers Rd.when you walk in Kristina on the front desk is so sweet. Nicole always makes you feel so welcomed and eases your nerves. Dr. Andrew is the bomb dentist so friendly. Today was the first day Kevin assisted Dr. Andrews he was excellent at his job very polite. They make you feel right at home
My family loves this practice. Everyone is so welcoming and kind. My oldest has just started braces, and Jessica was so incredible while walking us through the whole process. The entire staff is amazing. Highly recommend this practice for anyone looking for a dental and orthodontic practice that cares about you as a patient and a person.
I've been on my ortho path for almost a year with invisalign and it has been nothing but GREAT care from the beginning. everyone has made me feel so comfortable and always keeps me very informed throughout the process and my appointments.10/10 recommend!!
10/10- Been going here for the 5+ years weve lived in the area! I go every six months for cleaning and recently started with invisalign on the orthodontics side. Everyone from the front office reception to the techs to the doctors are really kind and helpful. Special shout out to Haley (dental side) and Katie (ortho side) who were extra helpful in my most recent visits!
Kelliann M.
North Charleston
I absolutely loved my Invisalign consultation with Jessica! She made me super comfortable and answered all my questions. She was amazing at explaining my treatment plan and going over financial options! I recommend Acuity Orthodontics to anyone that is interested in Invisalign!