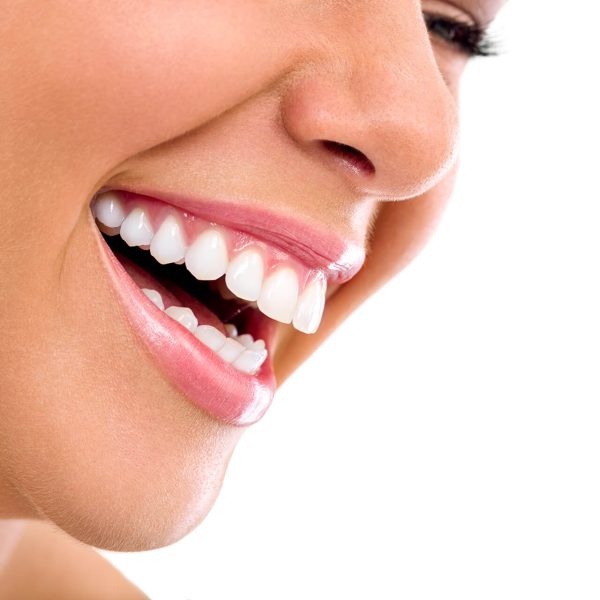 Cosmetic Dentistry Services in Charleston, SC
If you are missing some or all of your teeth, you may be too embarrassed to smile. Acuity Dental's cosmetic dentistry services in Charleston SC will restore your smile and make you proud to show off your pearly whites! 
Cosmetic Dental Procedures
Give us a call to learn more about our cosmetic dentistry services in Charleston SC today! We offer the following procedures for cosmetic dental purposes:
A bridge essentially "bridges" the gap between missing teeth by replacing them with artificial ones. Bridges can be removable or fixed. 
Dental implants are the closest you can come to natural teeth. They feel and function like natural teeth because they incorporate artificial tooth roots as a base for replacement teeth. Dental implants can be used to replace either a single tooth or multiple teeth. 
Dentures are artificial removable teeth. Some patients are able to retain some of their natural teeth and only need a partial / overdenture. If all of your teeth are missing, we can make you a full set. 
Tooth bonding can fill in gaps in between teeth, or create a more esthetic result for discolored or damaged teeth. For the best aesthetic result, you may also consider veneers. 
Orthodontics and Invisalign
We use both silver and tooth-colored braces to create a great result for your smile. We also offer clear Invisalign and 3M aligners to straighten teeth without braces. 
Periodontal Plastic Surgery
Periodontal plastic surgery can be used to correct recession, or create a more pleasing smile by contouring the gums to create more tooth structure. 
Porcelain Same Day Crowns
Dental porcelain can be sculpted to replicate your natural tooth shape and color. We also have 3D Cerec technology that can produce your crowns the same day if needed. 
Porcelain Veneers are very thin sheets of high-strength porcelain, used to create the best-looking teeth and smiles. We can alter not only the color of your teeth, but the size and shape if desired. These are what are referred to normally as "movie star" teeth. 
We offer both in-house and take home professional teeth whitening. 
Dentists no longer have to use unsightly metal fillings to replace lost tooth structure. We use high strength composite to replicate tooth structure. 
3 Amazing Locations in Charleston, Summerville and Goose Creek
We are committed to providing the highest quality of comprehensive dentistry possible. Your oral health, smile and comfort are our top priorities. Call today to make your appointment with one of our experienced dentists and learn more about dental care.
216 Myers Rd
Summerville, SC 29445 
Tuesday
8:00 AM – 5:00 PM
Wednesday
8:00 AM – 5:00 PM
Thursday
8:00 AM – 5:00 PM
953 Orangeburg Rd, Suite A
Summerville, SC 29483 
Tuesday
7:00 AM – 2:00 PM
Wednesday
12:00 PM – 7:00 PM
Thursday
8:00 AM – 5:00 PM
8626 Dorchester Rd, Suite 102
North Charleston, SC 29420
Tuesday
8:00 AM – 5:00 PM
Wednesday
7:00 AM – 4:00 PM
Thursday
7:00 AM – 4:00 PM
The Proof is in Our Patients
We LOVE Acuity! We have been using them for 6 years now between our three children and ourselves. All of the staff is amazing however Courtney is my children's favorite!! Thank y'all for all you do!
I love the friendly atmosphere the faculty is absolutely outstanding. When I enter this place on Myers Rd.when you walk in Kristina on the front desk is so sweet. Nicole always makes you feel so welcomed and eases your nerves. Dr. Andrew is the bomb dentist so friendly. Today was the first day Kevin assisted Dr. Andrews he was excellent at his job very polite. They make you feel right at home
My family loves this practice. Everyone is so welcoming and kind. My oldest has just started braces, and Jessica was so incredible while walking us through the whole process. The entire staff is amazing. Highly recommend this practice for anyone looking for a dental and orthodontic practice that cares about you as a patient and a person.
I've been on my ortho path for almost a year with invisalign and it has been nothing but GREAT care from the beginning. everyone has made me feel so comfortable and always keeps me very informed throughout the process and my appointments.10/10 recommend!!
10/10- Been going here for the 5+ years weve lived in the area! I go every six months for cleaning and recently started with invisalign on the orthodontics side. Everyone from the front office reception to the techs to the doctors are really kind and helpful. Special shout out to Haley (dental side) and Katie (ortho side) who were extra helpful in my most recent visits!
Kelliann M.
North Charleston
I absolutely loved my Invisalign consultation with Jessica! She made me super comfortable and answered all my questions. She was amazing at explaining my treatment plan and going over financial options! I recommend Acuity Orthodontics to anyone that is interested in Invisalign!